As a Cloud service providers (CSP) company we offer network services, infrastructure, or business applications in the cloud and Security services like Radar 360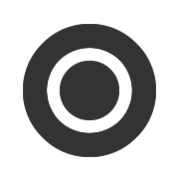 How We Do:
Portfolio of Cloud Services
Facility Management
 Our IT Facilities Management Services are a comprehensive set of services that helps you to fully utilize your IT investments by improving performance, availability and reliability.
IT Infrastructure
As a CSP, we make it our goal to deliver better business availability, stronger business connectivity and of course unending growth – all at a cost that is much more within reach of any firm.
Radar 360
Connectio follows protection ring methodology with integrated behavior analysis of processes, files, memory leakages, network connections, registry, USB interface, Hardware changes and kernel level controls to guard against all suspicious and unknown attacks.
We Can Help You With:
Architectures for software services and cloud computing
Cloud Solutions
Connectio provides trusted, cloud-based solutions to help you meet your business needs. Whether your applications are running in an on-premise data gate, a third-party hosted / co-located private cloud, third party public clouds, or a combination of any of the above, with Connectio, you get a single service provider, that can not only deliver you all these various IT infrastructure options, but can also seamlessly scale and migrate your chosen application workloads to our world class public cloud services.
Additionally, Connectio ensures a 24×7 automated monitoring, management and security of this entire infrastructure giving you a single management platform for you to monitor and control.